Social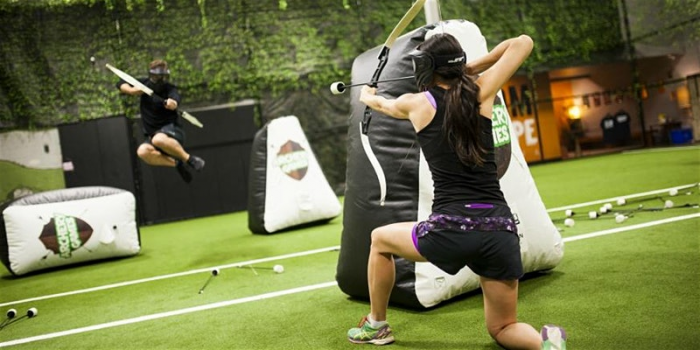 Get further details and your tickets here.
The Graduate Engineering Council of Students (GECoS) host's the 4th annual Winter Welcome Back Pub Night 2020 on Wednesday, Jan 22 at 7:30pm in Prenup Pub (upstairs). Incoming and returning graduate engineering students are welcome to join. Come out and meet new incoming students in your lab or class.
Please sign up using this Google form link to indicate your room preference*. Rooms have limited capacity and will be first come first serve.

Do you have what it takes to escape a locked room? How about in record time? Join us in 1 of 3 missions hosted by Escape Games Canada for a total of 28 available spots. Come make some friends and challenge yourselves! Check out Escape Games Canada's site (https://escapegames.ca/north-york-escape-room-missions/) for more detailed mission descriptions.
Date: Oct. 16, 2019
Time: 7:00/7:15 pm (please arrive 20 minutes early for your room)
Location: 15 Kodiak Crescent #5, North York, ON M3J 3E5
Missions (& available spots): Crossroad(8), Haunting of Noriko(12), Pathogen(8)
Price: $15 IBBME, $20 Guest (IBBME students may bring 1 non-IBBME guest)
Payment can be made either in-person to your closest BESA Exec or through Eventbrite: https://www.eventbrite.ca/e/74580485239.

Please bring exact change if you are paying in-person.
*Please note your registration is not complete until payment is received.

Exec location accepting payment:Wenhan Liu: Room 910 Leslie Dan Pharmacy, 144 College St.Vera Pieters: Room 323 Wallberg Building, 200 College St.Gabriel Ng: Room 4W 265 Holland Bloorview Kids Rehab, 150 Kilgour Rd.Angelico Obille: Room 308A Mining Building, 170 College St.Kristie Liu: 13th floor Toronto Rehab – University Centre, 550 University Ave.Yasaman Javadzadeh: 7th floor Krembil Discovery Tower, 60 Leonard Ave.
Professional Development
Help CUBE introduce IBBME to potential students from McGill this Thursday night from 6-8PM. Free food will be available. 5 spots are left, if interested email amir.peimani@mail.utoronto.ca.
Professional Headshots will be taken at Myhal 317 from 12:30 – 2:30PM this Friday January 24, semi-formal attire recommended.
Public speaking makes you an anxious bundle of nerves? Unsure of the best techniques for presenting a compelling message to smaller groups like committee meetings or larger conference audiences? How do you craft attention-grabbing narratives to carry your audience to a place where they understand your findings?
Learn to strategically combine pathos and logos communication techniques in a BESA Professional Development Workshop on Effective Oral Presentation in collaboration with Jonathan Vandor, Learning Strategist at Academic Success, as he delivers an interactive workshop on:- effective communication tactics- crafting your message- considerations for bringing your ideas onto a stage- and strategic tips for building a powerful PowerPoint deck
Date: Oct. 17, 2019
Time: 12-1pm
Location: Donnelly Centre (CCBR) Red Seminar RoomPlease note: Attendance at this workshop will count towards your 6 student seminar attendance requirement.