Welcome to BESA!
The Biomedical Engineering Students' Association (BESA) is your official IBBME student government – all IBBME students are automatically BESA members. We represent the students' interests here at IBBME; facilitate interactions with IBBME administration and University of Toronto. Part of your tuition fees go towards BESA – we subsidize and host exciting social, professional, cultural events.
Upcoming Events
BESA's Career Day is becoming Virtual Career Week from May 20th – 22nd.
With speakers from H2i, Klick Health, Apple, and more we're hoping that these virtual sessions will provide IBBME students with relevant professional development skills and resources that will make the job search much easier upon graduation.
FREE UBEREATS: The first 100 registrations can order one lunch meal straight to their door, on us! More info available closer to the event.
Register for the Virtual Career Day here!

REMINDER:
BESA will issue up to 5 grants worth $100 each for student initiatives aiding those affected by COVID-19.

You can find more information and registration here.

Application closes May 18th!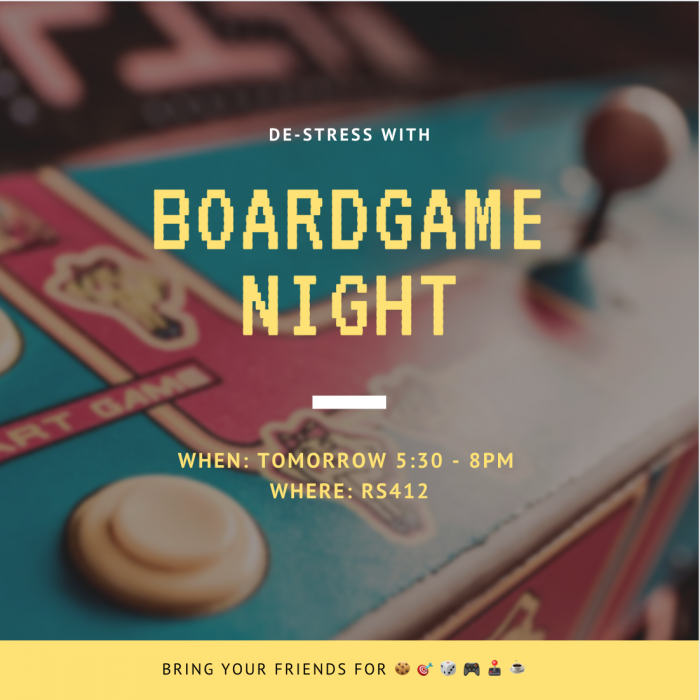 🙌 Boardgame Night. Winter, the season of ☕️, 🌨 and 🎲🎮! Come out to RS412 to meet new friends. We start off with simple ice breaker games, no experience necessary! 😁 Sign up here.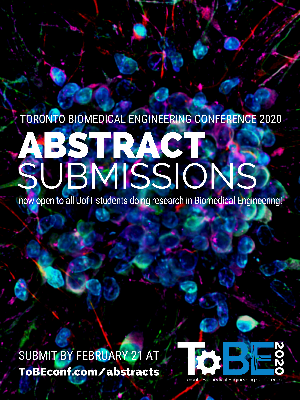 Feb 21 ToBe Abstract Deadline. Submit your abstract here!
ToBe Conference Abstract Submission deadline is February 21st. Students at all study stages are encouraged to submit. All abstracts must be submitted here.
The accepted abstracts will be eligible for oral presentation or poster display at the annual conference on May 20th at Victoria College at the University of Toronto.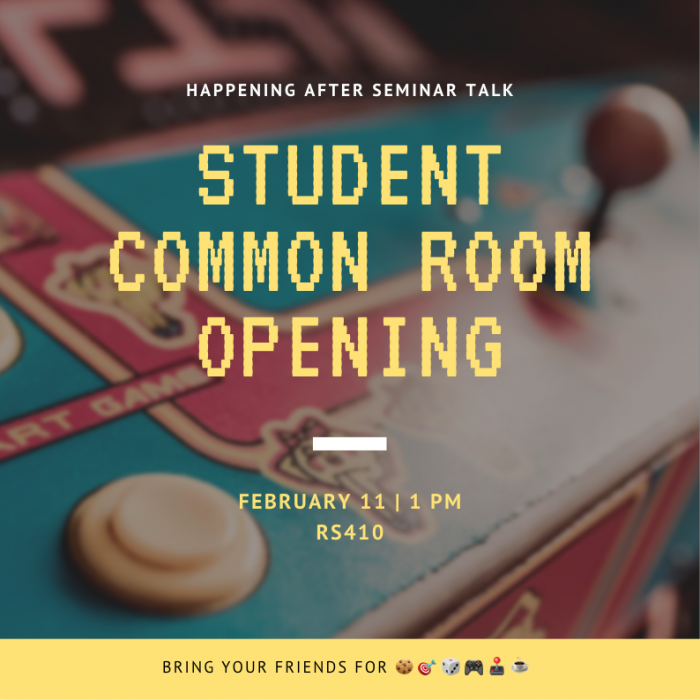 As a reminder, the student common room is open officially as of today. We will host an official opening at 1PM (in RS410) after the invited seminar talk. There will be refreshments.
Please note the Common Room is open to the IBBME community weekdays from 8 AM to 5PM.
Guidelines for use have been posted in the room, and will soon be added to the website.
Professional Development
Join the BESA Pro-Dev Committee! The BESA Professional Development Committee creates and delivers professional development events for IBBME students, including industry tours, and most importantly the annual Career Day. Greg and Parmoon are our VPs for Pro-Dev this year; they are planning the first committee meeting date/time.

They are looking for volunteers for Pro-Dev events, workshops and programs. If interested please reply to this email (besa.ibbme@utoronto.ca) and we will forward your name to them.

This is an excellent opportunity to:
– Gain professional experience you can add add to your resume!
– Help your fellow students and yourself transition to a career.
– Learn about who is hiring biomedical grads.
Athletics
Join The BESA Soccer Team
Soccer Captain Mohammad Ali Ahmadipour is looking to build up the soccer team. His leadership led the team to semi finals in the Fall 2018 Eng League and in the summer 2019 GECoS Tournament winning 2nd place overall.
---
Want to participate in athletics and intramural sports at BESA? Contact our new athletics director Sareen Kardjian (sareen.kardjian@mail.utoronto.ca) for future sporting events, how you can join the activities and help out. Watch out for future BESA digests on sport and athletic updates.
Others
BESA is looking for PHOTOGRAPHERS!
Love taking photos?! Put those talents to use as an official BESA photographer! Whenever there is a BESA event, we will email the pool of volunteers to see who is available. If you are interested in volunteering for this role, please email besa.ibbme@gmail.com !
The BESA community is extremely diverse and made up of really cool people doing great research. We want to know more about YOU and what you do! If you want to be featured or know someone who wants to be featured, please send your photo and a quick blurb of your project tomegan.kamachi@mail.utoronto.ca.
Don't miss an event! Subscribe to the BESA Calendar
View the BESA calendar!
To add the BESA calendar to your gmail calendar, input besa.ibbme@gmail.com in the 'Add Calendars' in your gmail calendar toolbar on the left.